About Digital Morphosis
Digital Morphosis is a small team of experienced consultants and developers based in Cardiff. We work with clients in Wales, the UK and beyond across a wide range of industry sectors, from banking and finance through to sports associations, commercial e-commerce and data platforms for the life sciences.
Our open and collaborative approach to delivering projects enables us to build strong long-term relationships with our clients. No matter where you are on your business's journey, from the genesis of an idea through to scaling your systems to support many thousands of customers, we can provide solutions to make your business fly.
Meet the team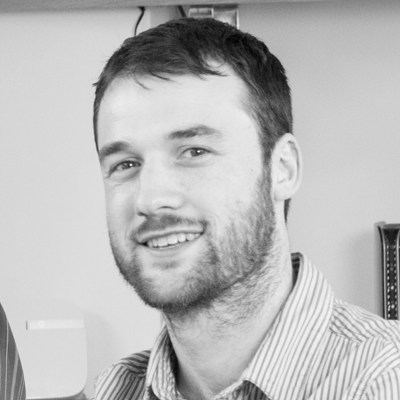 Sam Hughes-Gage
Managing director
Sam joined Digital Morphosis as a developer after completing his degree in Computer Science at Cardiff University, and quickly became a key member of the team.
In 2016 he was appointed by the board as the new Managing Director.
When he's not sat in front of a desk, Sam can often be found playing rugby for Cathays RFC. However, his competitive nature can be seen more often during lunchtime pool and table-tennis games in the office.

James Frost
Technical director
James graduated with a degree in Computer Science and Modern Languages and has spent the last 15 years developing, delivering and managing software projects of all sizes.
His particular expertise is in web technologies, cloud infrastructure and delivering systems with a focus on a high quality user experience.
James plays a Dutch sport no-one has heard of (Korfball) and enjoys skiing, biking and dinghy sailing when he gets the chance.
Rhys Watkin
Senior Developer
Rhys joined the team early in 2017, bringing a broad experience of software and systems engineering. He has worked in fields as diverse as telecomms protocols, medical imaging, high-volume e-commerce, applied artificial intelligence, and autonomous systems research. Rhys' particular interests are in test-driven development, software testability, design patterns and frameworks.
Holding an MA and MSc in Mathematics from the University of Oxford, Rhys is pursuing a music degree through the Open University in his spare time.
Sam Kendell
Senior Developer
Sam has been with us since mid-2014. He became a member of the team after completing his degree in Computer Science at the University of Birmingham. Sam has gained experience in a number of programming languages and technologies, he has an aptitude for working with mobile technologies particularly the Android OS.
Both in and out of work Sam is a technology enthusiast who likes to get the most out of online services and his varied collection of gadgets. He maintains a cool head in the face of a competitive pool opponent.
Chris Ramsey
DevOps Engineer
Chris handles both the internal and external IT support, ensuring that all our networking and equipment requirements are met whilst also maintaining the cloud and physical infrastructures of a wide range of clients. He joined us after a career working in support for organisations such as Virgin Media and Epitiro.
Outside of work, most of Chris's time is spent in a recording studio learning the basics of sound engineering.